Since I have the new XDA Trion am willing to investigate into UMTS. The first the UMTS coverage – as one can see, the right top corner appears in light blue and seems to be not covered.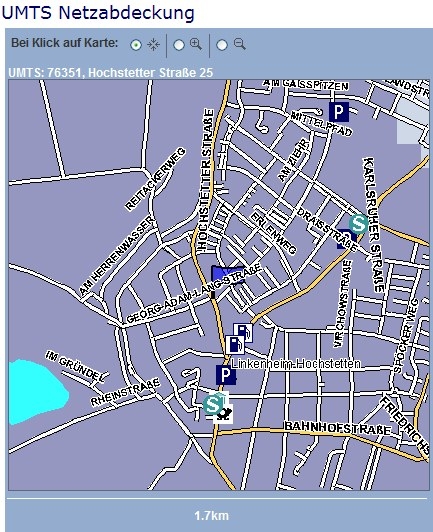 There was some trouble in activating the UMTS with O2. Actually they send a new SIM card with the phone. Until this card is activated, you can't change the options (including UMTS). Activating the new card would lead to the deactivation of my multi cards. After asking the support (that's the advantage being a "pay monthly" customer) it took only a few minutes to cancel the new card's activation. Just adding the UMTS option within the portal is the secret.

Finally, it is not as easy as I thought: adding the UMTS option includes a pair of new UMTS enabled SIM cards. Even if your old ones support already UMTS. Now I have to wait until the new cars are activated.