I quite like the possibility offered by Mac OS with the detection of network errors when the system cannot connect to the network. Microsoft now also offers such a tool as Hotfix (KB914440).
"The Network Diagnostics for Windows XP tool analyzes information about your network connectivity to help you troubleshoot network-related problems with your computer."
After installing the tool, IE proposes to use the tool after a network error.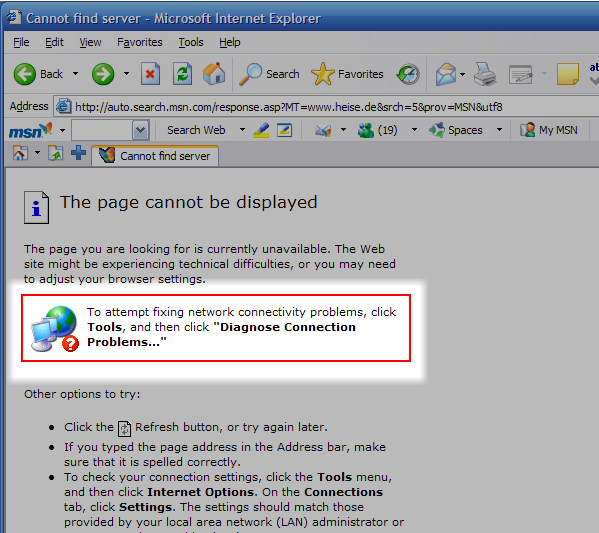 The Network Diagnostic Tool is accessible by the Tools / Diagnose Connection Problems … menu.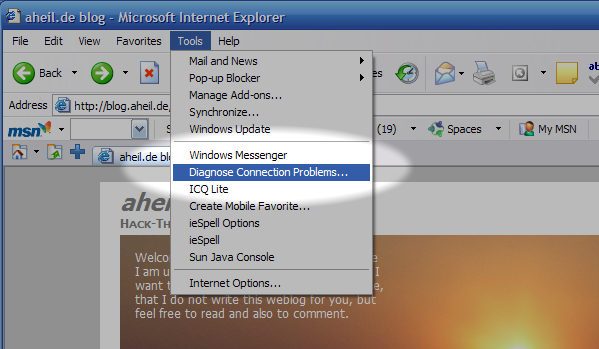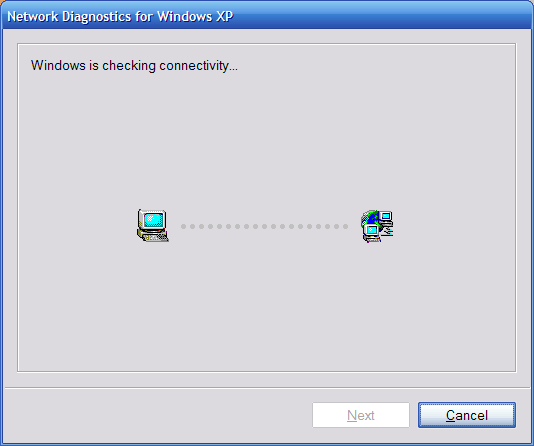 Viewing the log file after the check allows to review the performed actions.