When looking for a nice design the colour palette is one of things I usually fail epic.
Lospec is a website providing a pixel editor, pixel art tutorials and more important to me some hundreds of colour palettes based on a wide range of 8- and 16-bit games.
The Lospec Palette List is a database of palettes for pixel art. We include both palettes that originate from old hardware that could only display a few colors, as well as palettes created by pixel artists specifically for making art. All palettes can be downloaded and imported into your pixelling software of choice 
I like using these palettes when creating a logo (also I am not good in this discipline) and presentations when not bound to any corporate identity.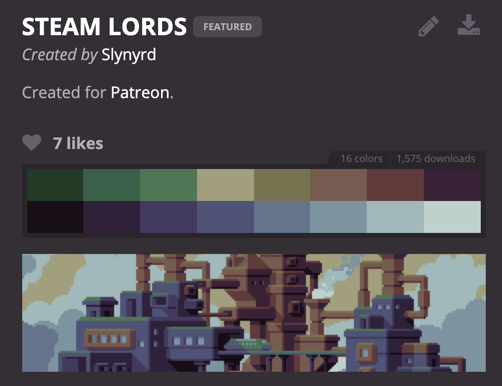 The palettes can be downloaded as png image or even as Adobe Photoshop, Paint.NET or GIMP file to be used in your favorite application.