Today, I installed the Social Bookmarking Tool for WLW by Rahul Soni. So I am just starting to add social bookmark links on my future blog entries.
After installing the tool you have to restart Windows Live Writer. Then you'll see a additional option in the insert pane on the right side of WLW.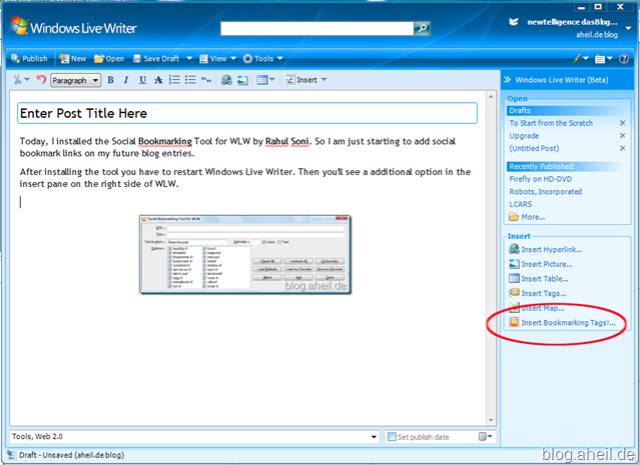 After publishing your entry, you have to copy the link as well as the title of your blog entry and insert it into the Social Bookmarking Tool dialog. That's all, just publish the tool again.