Windows Live becomes more open to other Web-based platforms. Maybe this was there already before, however, I haven't seen it, yet. Windows Live is able to consume further events from platforms. Among the supported ones you will find TripIt, Flickr, Twitter and others.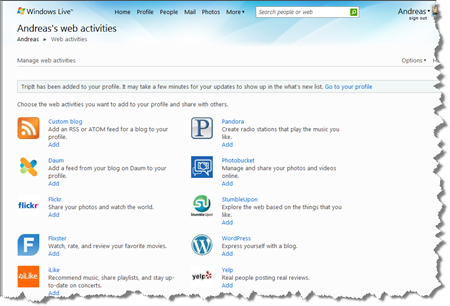 Adding the applications is quite easy. Sometimes (e.g. for TripIt) you have to sign in and to confirm.

Looking forward to find even more supported activities in the future. It looks definitely like a step towards the right direction.