Using Bootcamp, running a Mac OS X and a Windows installation in parallel, space is slowly but constantly running low on my MacBook Pro. Before upgrading my HDD, I was looking for a better way than using du or df -h to check where I might free up some space on my disk.
Disk Inventory X is a free tool available using cushion tree maps to visualise the disk usage. A similar tool was developed at the Technical University of Eindhoven named SequoiaView. While SequiaView was developed for Windows, Disk Inventory X is designed for Mac OS, working fine with version 10.8.3.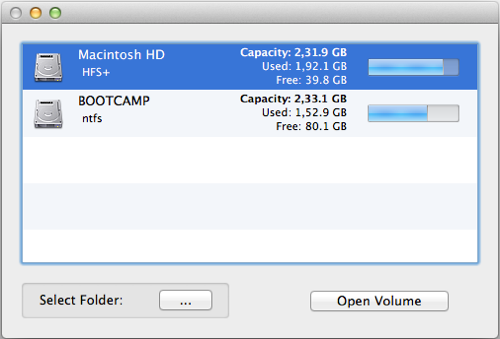 After selecting the disk, it's possible to browse through the directory structure analysing where your storage when to.
Both, SequoiaView for Windows and Disk Inventory X for Mac are quite useful programs that should be definitely part of ones toolset.