Meanwhile, I spent quite some time answering emails and requested my availability. There is a family calendar, a work calendar, a lecture calendar and maybe I miss one or two.
I usually have to look through all of them. And of course, I usually miss one or two of them. Therefore, I started to use the Doodle MeetMe feature to consolidate the availabilities of various calendars at one place.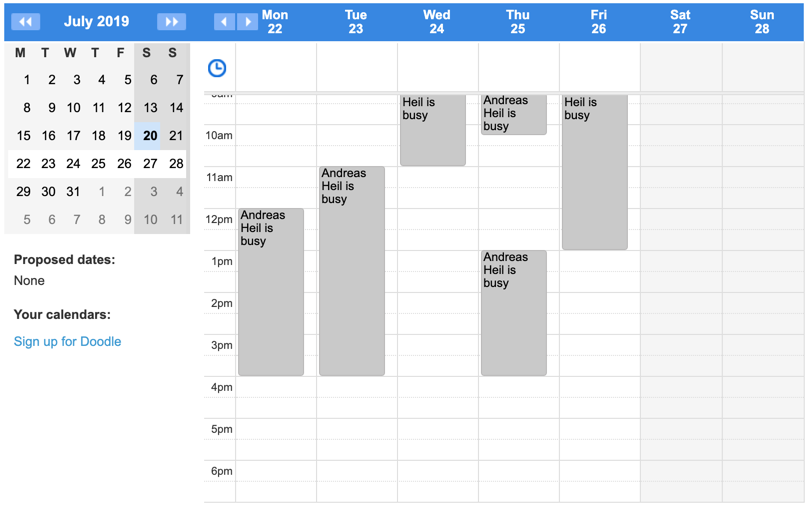 Especially the feature to share the availability times was quite appealing to me. Most users just know Doodle for creating polls about events and meetings. Therefore, I decided to give it a try for some time. To see how this works out.
Link: https://doodle.com/aheil