Today, Daniel helped my to solve a long standing miracle. For some unknown reason, Vista decided not to support hibernate on my Toshiba m400 anymore. So what to do:
Start the command prompt and type
powercfg -H ON
You won't see anything on the screen, but when going back to your advanced power potions you will see both, hibernate and hybrid sleep again.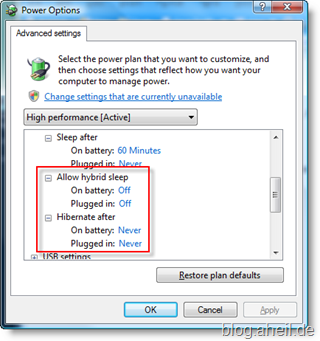 That's all – and you can send your machine to hibernate again.