If you experience issues with a USB device not being recognized under Windows 7, there might be a simple solution to solve this. For example the MSI USB 2.0 All IN 1 Card Reader aka MSI StarReader is recognized as eHome Infrared Receiver (USBCIR) using Windows 7. The device works great using Windows Vista or even the Windows 7 pre-release versions. Unfortunately, with the final Windows 7 the device just won't work.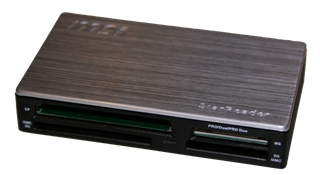 A quick look into the Device Manager will show that the device is recognized as eHome Infrared Receiver (USBCIR). When connecting the first time Windows 7 won't give any notice that the installation of the driver failed or that the device is not ready to use. It will simply not work.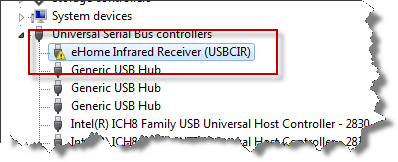 This seems to be known problem, however, there is no need to wait for a Software Update from Microsoft. The solution is to manually choose the device.
Start Device Manager
Right-click the eHome Infrared Receiver (USBCIR) entry
Select Update Driver Software
Choose Browse my computer for driver software
Choose Let me pick from a list of device drivers on my computer
Make sure the Show compatible hardware box is checked
Select the USB Composite Device and you are done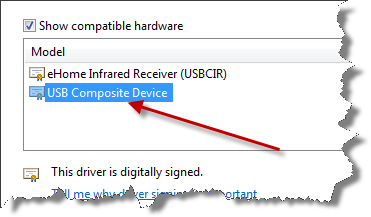 After a few seconds the driver should be installed and the device should be ready.