Microsoft's Windows 7, Outlook 2007 and Adobe's Acrobat just do not play well together on 64-bit systems. After receiving a PDF document via email, Outlook usually cannot display the PDF.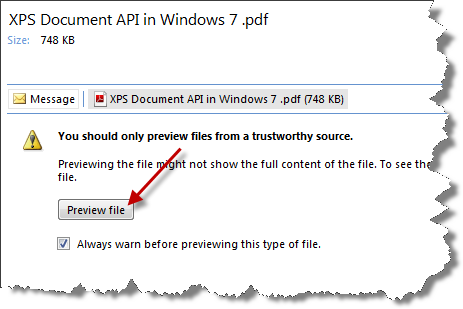 When selection Preview File, you will simply get the message PDF Preview Handler for Vista (Vista!?) caused an error.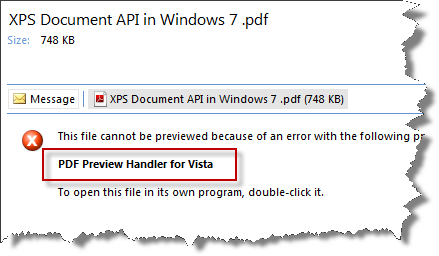 For now, the only way to view the PDF file is to open it in an external PDF reader. Leo Davidson provides a fix that finally solves this issue. Just get the fix, and run the Adobe Reader preview handler x64 fixer.exe which is included in the file.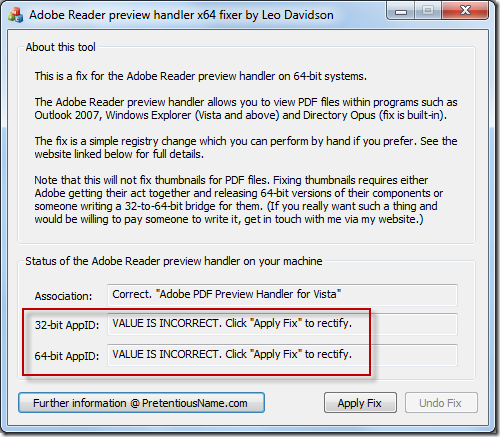 After applying the fix, both, the 32-bit AppID as well as the 64-bit AppID will show the value as correct.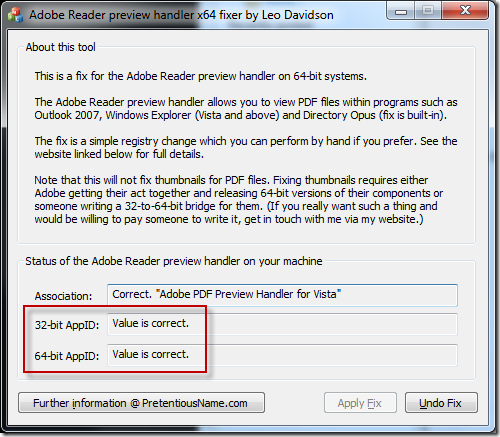 No reboot required, just go back to Outlook (worked even without restarting the application) and et voilà.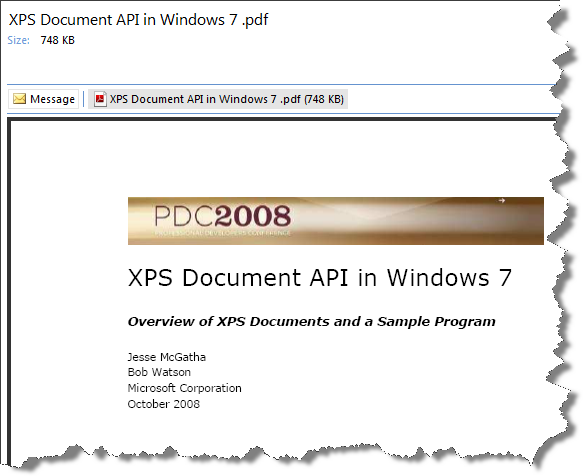 Thanks to Leo Davidson, who provides this outstanding fix. Well played.