I recently experienced issue installing security update KB967723 for Windows Update on a Windows Server 2008 (32-bit). This seems to be a very common issue with Windows Server 2008 resulting in a error code 80070490.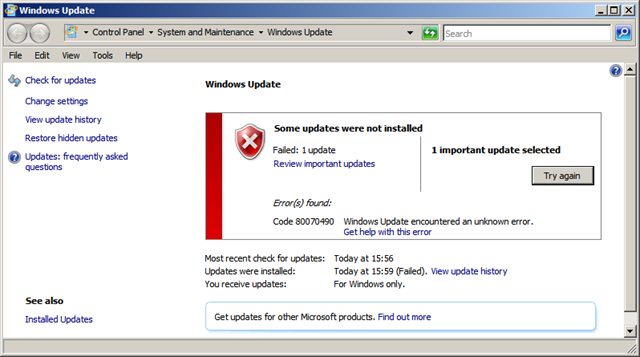 The easiest way is getting the update from the Microsoft Download Center for 32-bit or for 64-bit directly. Once you get the update you can execute the standalone installer to install the security update manually. This should do the job.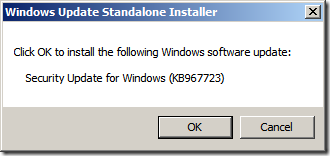 Once installed you can start Windows Update again, it should now show Windows being up to date. Let me know if this worked for you.