O'Reilly's camel book was one of the programming books, I bought quite some years ago. Since then I am a big fan of O'Reilly books. Eventually, O'Reilly started to provide books in various digital formats. As owner of various e-book readers, I was quite pleased when O'Reilly stated to offer their books for download. Purchasing books not only from O'Reilly rather from a whole bunch of publishers, downloading, updating and copying the books from all these websites became almost day job over time.
Even more, I was pleased by O'Reilly recently offering a beta service to synchronize purchased books to your Dropbox account. In your Personal Info area, you'll find the Dropbox settings. Once authorized and the file formats selected to sync, you can start syncing your books.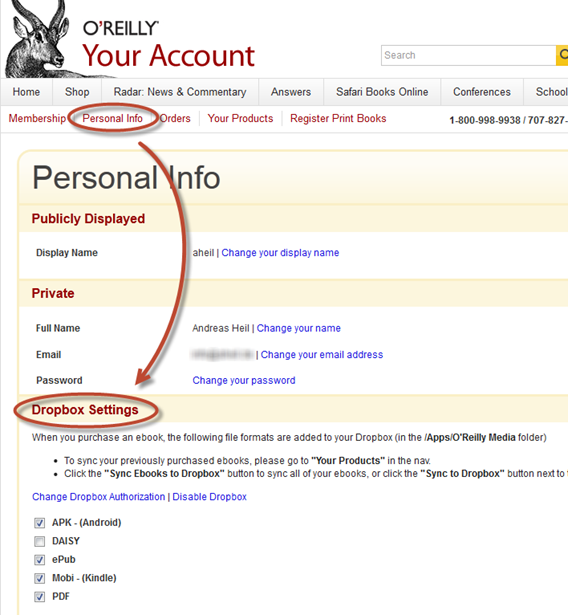 While newly bought books will synced automatically, previous purchased need to synchronized manually. Therefore, you'll find a Sync to Dropbox button in the Your Products area to select which previously purchased e-books to download.
After Dropbox has finished, you have all your selected books as well as future purchases in your local Dropbox\Apps\O'Reilly Media folder. No worries if you delete one if these files, you can initiate the synchronization again as described above.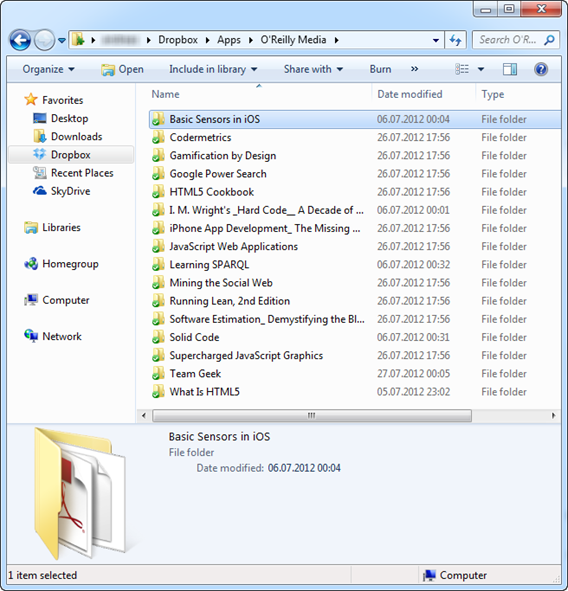 Not only that your e-books are synced to your computer, once available in Dropbox, the files are also available on all devices supported. Eventually, this means you can easily access your books on iPad, iPhone or Android devices. As Dropbox even supports Kindle Fire, this might be a good reason to pick up this device. Based on rumors, this might be available early September. Until then, the Kindle stays the last device I have to copy my books manually. However, due to the fact they a re synced to a dedicated folder, it is easy to pick them up.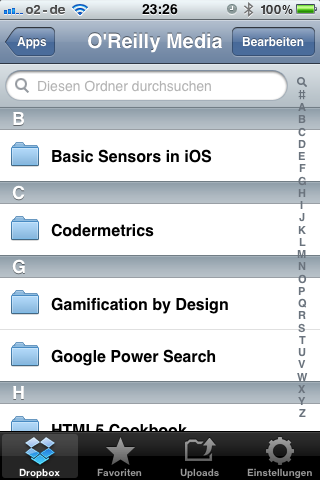 Actually, I am that pleased with this great kind of integration, that I have asked Manning (also a publisher, I own a lot of e-books) about a similar feature. Eventually, it was confirmed that such a feature is currently being developed.
If you have no Dropbox account yet, you can support this blog by following this referrer signing up for a free account.