While I worked with Microsoft, Windows LiveWriter was my favourite offline writing tool for blog posts. At one point Microsoft stopped supporting Live Writer in 2017 while the tool itself was not developed anymore since 2012. About that time I moved on to Apple and MarsEdit on macOS.
Therefore, I was very pleased when I found Open Live Writer while looking for blogging alternatives on Windows. OPen Live writer is a fork of Windows Live Writer with source code available under a MIT License on GitHub.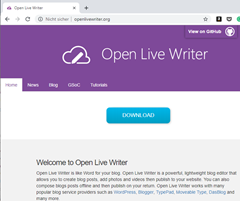 The installation file is just about 6 MB (indeed megabyte not gigabyte). It supports WordPress, SharePoint, Google Blogger and probably every other service with a proper blogging API.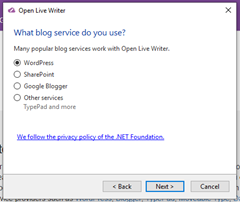 Eventually, I set up my blog on Open Live Writer and this article became the very first article IO have written on a Windows machine for the past sever years.
tl;dr
Open Live Writer is a nice offline blogging tool for Windows, just in case you missed it like me.