I always loved to enhance my presentations and lecture slides with visual content. At Microsoft, we used to have a Ressource DVD with hundreds of box-shots and icons to be used for marketing and other occasions. Meanwhile, I prepare a lot of educational lecture slides. However, universities usually do not provide such resources. Even most of the companies I've worked for did not provide a lot of these materials.
Eventually, I learned about the Noun Project where you can get thousands of high-quality icons for an absolutely fair price.
The project does provide various applications for Mac, iPhone as well as add-ons for Microsoft Word and PowerPoint. I just started to use the PowerPoint add-on being highly pleased by its functionality. You can search for icons, select from various resolutions and choose an appropriate color. Considering the time I spend to create, search for and adapt icons the price of 40 € is quite fair.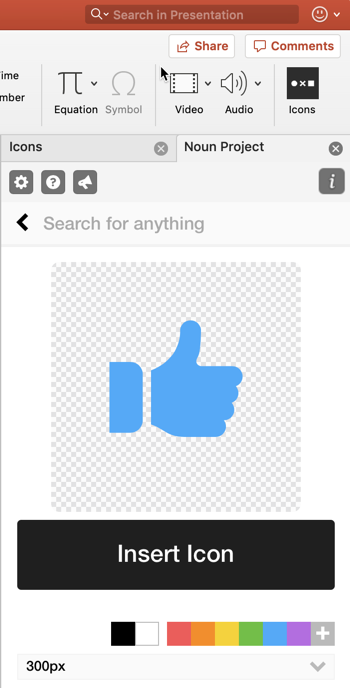 tl;dr
If you are looking for a high quality and easy to use collection of icons, you should have a look at the Noun Project.
Link: https://thenounproject.com/