I recently started using Tiny Tiny RSS as feed reader. I was looking for some reader I am able to host by myself. To achieve this, I've set up a dockerized version of tt-rss to be hosted on my server (more on this topic later).
While I am overall pleased by the overall experience with tt-rss, I was looking for a complementary iPhone app. I found (and can highly recommend) tiny Reader RSS by Pascal Pluchon.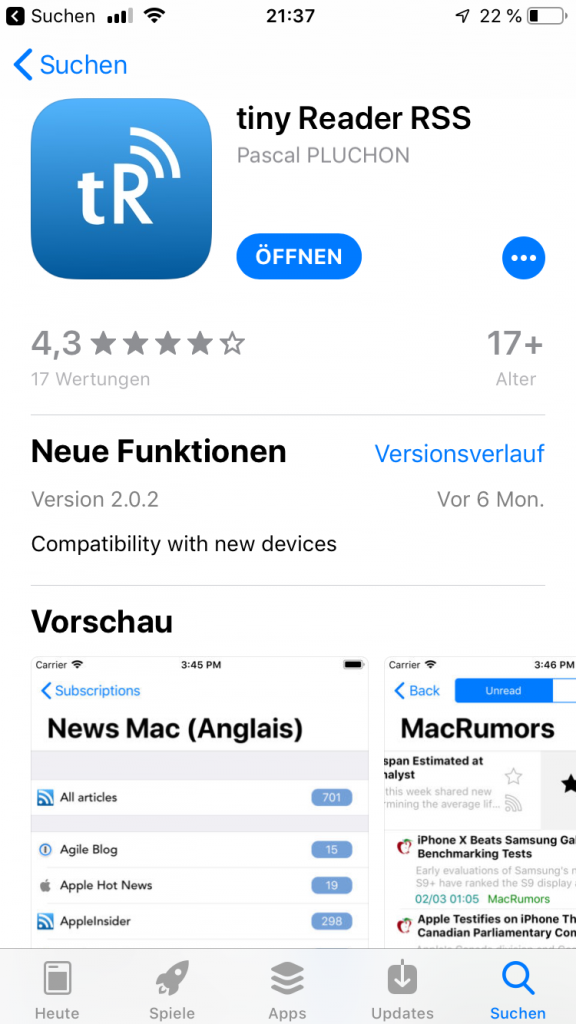 The app comes with a clean UI, very easy to use. When opening the very first time you might run into the error API_DISABLED.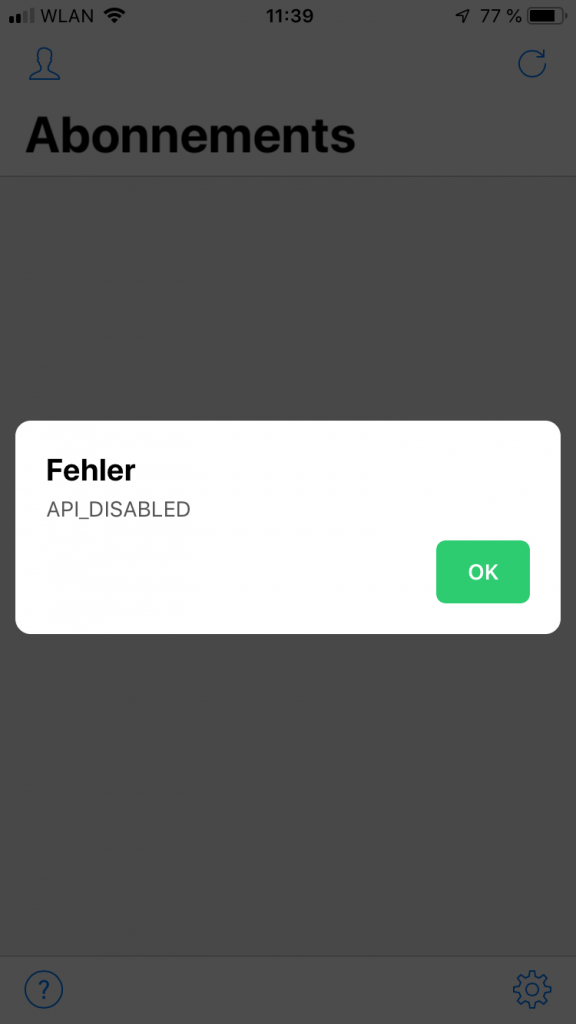 To fix this, log into tt-rss and navigate to you settings pane. Simply check Enable API to allow the app to communicate with your server.
Link: https://tt-rss.org
Pascal Pluchon's site: https://www.pluchon.com/en/index.php