Occasionally (probably too often), I use emojis in my lecture notes. Unfortunately, sometimes I end up with strange things based on the font, I use.
OpenSansEmoji might help to solve this issue.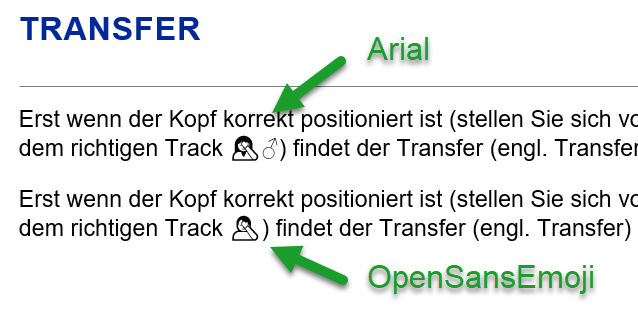 It is a font made of three other fonts, providing all most of the emojis you need.
This is basically a mashup font which consists of three fonts. The aim of OpenSansEmoji is to include the whole iOS (currently 6.1) Emoji set while keeping the file size as low as possible. Most of the symbols listed on the "Emoji" Wikipedia page are supported. All symbols are in monochrome.
Also, it is licensed under Apache 2.0 and therefore free to use.
Link: https://github.com/MorbZ/OpenSansEmoji