In this article I provide the final steps how to virtualize a Windows Server 2008 installation.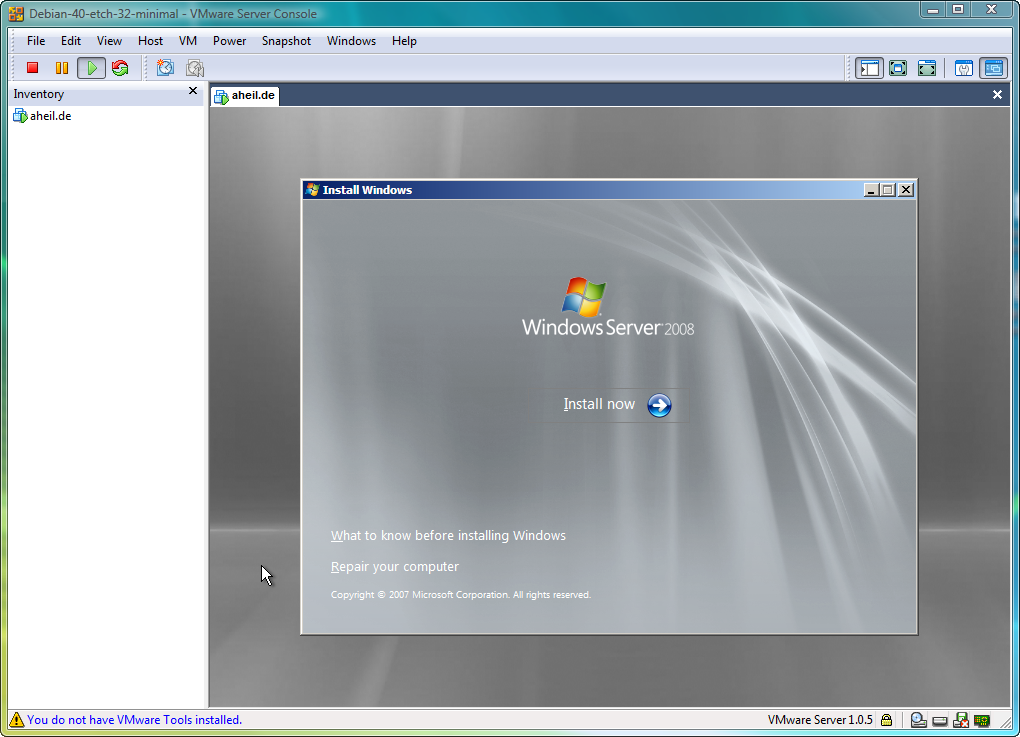 You probably run into the same problem that Windows Server 2008 won't be able to recognize the virtual hard disk you have planned to installed it on. Get the corresponding SCSI drivers as floppy image from the VMware site. Select the image and connect the drive.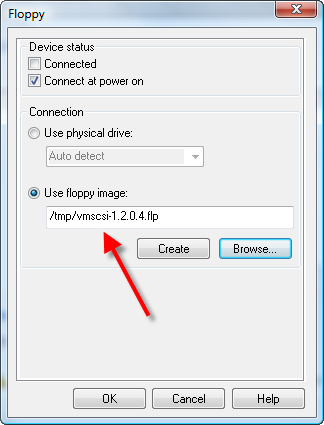 Now say 'Browse' and choose drive 'A:' – don't forget: After selecting the .flp image you also have to connect the drive. Otherwise Windows cannot read the device.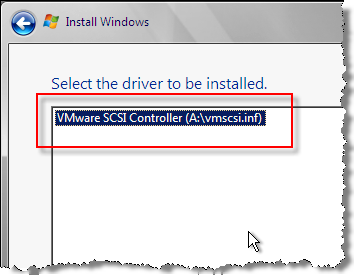 Click on 'Next' and after a few seconds the hard disk will be found. The currently available drivers for Windows Server 2003 seem to work fine also for Windows Server 2008.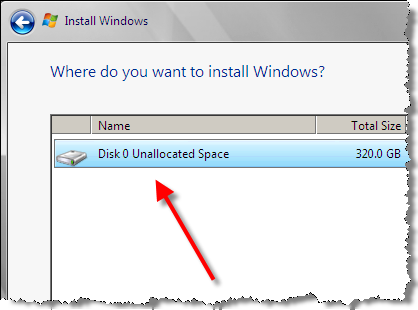 Installing the VMware Tools might be a good idea. You can find the image at /usr/lib/vmware/isoimages/windows.iso or just install them from the VMware management console's menu. While the image is mounted go to 'Device Manager' and install the drivers for the network adapter which probably does not work yet.