It's quite annoying to keep the Blogroll on your weblog up-to-date while using offline readers. Using RSSBandit and dasBlog brings a quite handy solution to you. First of all, open your dasBlog configuration and check the 'Enable Config Web Service' option.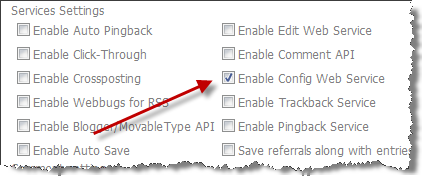 Now open the 'Options' dialog of RSSBadit and select the 'Remote Storage' pane. Here check 'Use remote storage', select 'dasBlog' from the drop-down list and fill out the required login credentials. Your API usually is located at something like http://YouBlog/ConfigEditingService.asmx'.
To sync, simply select the 'Upload Feeds…' or 'Download Feeds…' command from the tools menu.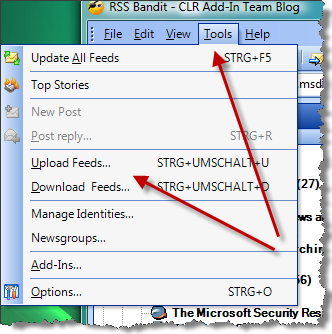 No idea, why I haven't seen this, yet. But this option finally allows my keep my online Blogroll up-to-date with a few mouse clicks.