The Creative Commons Add-in for Microsoft Office 2007 allows you to embed Creative Commons licenses directly into PowerPoint, Word as well as Excel.
"This add-in enables you to embed a Creative Commons license into a document that you create using Microsoft Office Word, Microsoft Office PowerPoint, or Microsoft Office Excel. With a Creative Commons license, authors can express their intentions regarding how their works may be used by others. The add-in downloads the Creative Commons license you designate from the Creative Commons Web site and inserts it directly into your creative work."
Once installed, you'll find a new tab at your ribbon called Creative Commons. The License button allows you to create a new license for the document.

For me, it was always a pain to browse through the CC licenses to find the appropriate one. The add-in allows you to step through all options: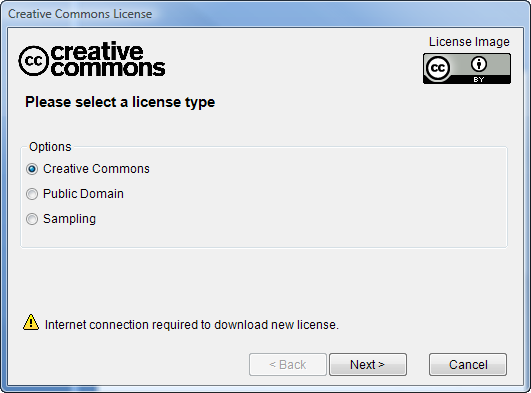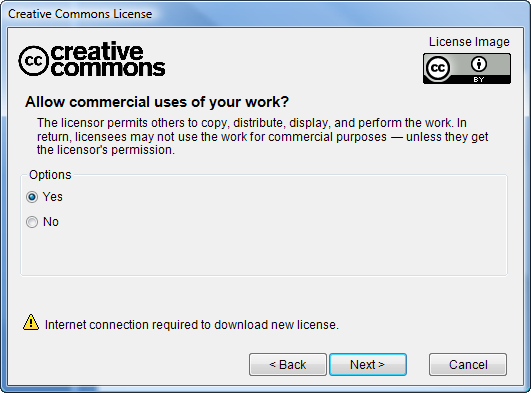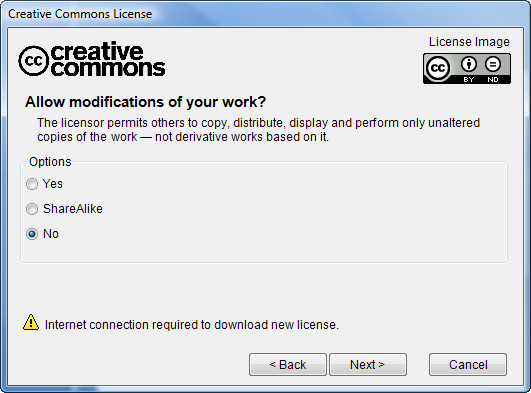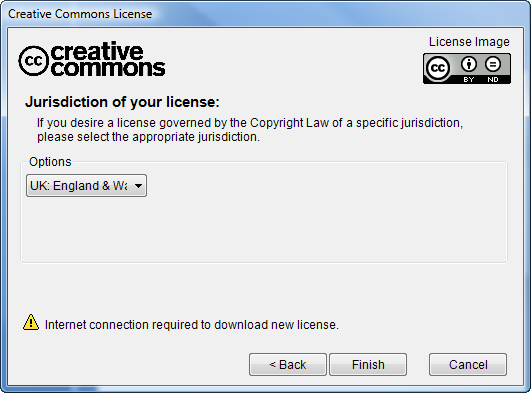 Finally, you select the license and assign it to the document. Visuals will be added automatically by the add-in and the license is then downloaded fro the CC web site.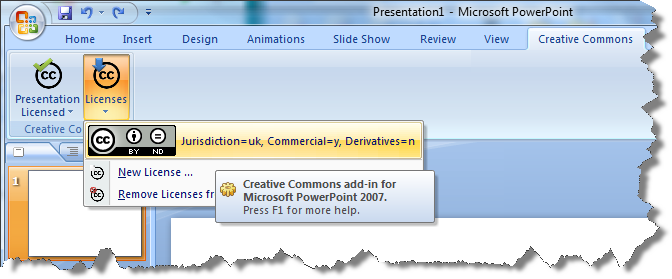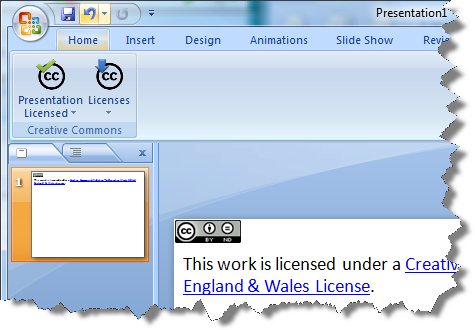 Quite nice add-in that gives you some boost in productivity, especially when you deal often with Word and PowerPoint documents you hand out to the public.