Right after I just writing about Windows Snipping Tool in my previous post, my Windows 10 notebook just surprised me by telling there will be something called Snip & Sketch in the future.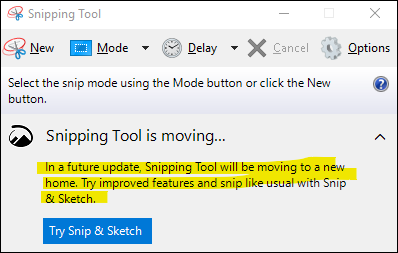 It seems it has the same capabilities as Windows Snipping Toll while adding the possibility to annotate your screenshots directly using various pencil and sharing capabilities via Bluetooth and WiFi.

In case you don't have Snip & Sketch on your Windows machine yet, you can download it from the Windows Store for free.
tl;dr
Windows Snipping Tool will be replaced by Snip & Sketch providing additional annotation capabilities.