As Visual Studio Code became my main editor, I often have more than one VS Code window open. This gets confusing after some time. To keep track in which project you are currently working, I thought of using different color themes by project.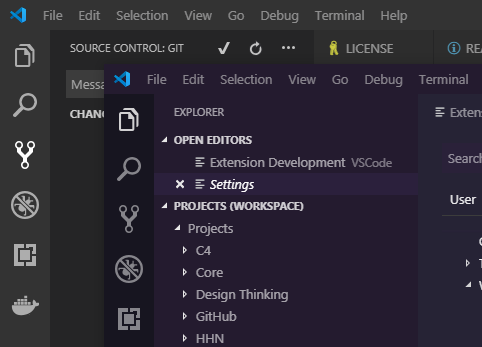 As usual, once you know the trick, this is quite easy.
Navigate to File / Preferences / Settings and select the Workspace tab.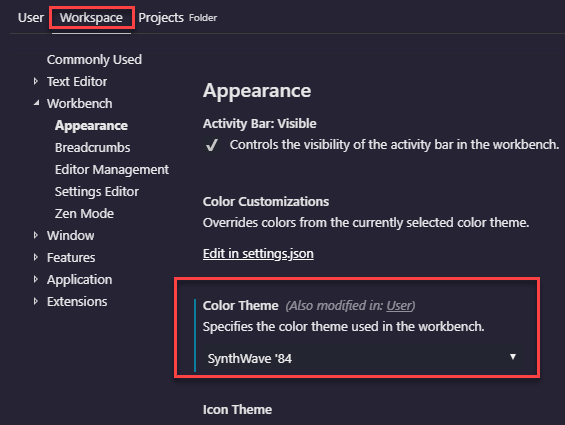 The setting for the Color Theme you choose here will be used whenever this particular folder is opened. That way you can easily distinguish between open Visual Studio Code windows.