While I was just writing about using different color schemes for multiple VS Code instances, I just learned about a VS Code extension called Peacock by John Papa which does this job for you.
 A Visual Studio Code extension that subtly changes the workspace color of your workspace. Ideal when you have multiple VS Code instances and you want to quickly identify which is which.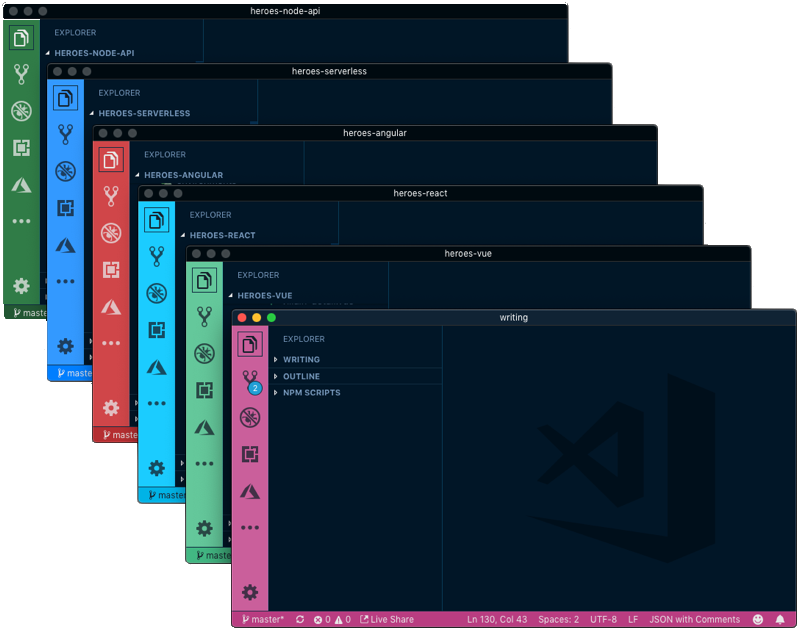 I'll probably give it a try as VS Code is used on my machine meanwhile for almost anything I write.